Johnson Controls, a global manufacturer of heating and cooling products, uses TURBOdesign Volute to design and optimize the volute in some of their YORK centrifugal compressors.
Johnson Controls manufacture heating, ventilating, air-conditioning and refrigeration products. Their equipment is installed in buildings like hospitals, offices, airports and much more. The YORK range are high capacity centrifugal compressors that are used in many large, well-known buildings across the world.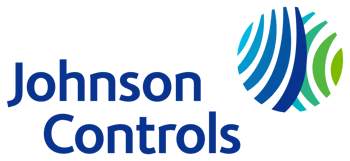 You may also be interested in our consultancy: Design of a Chiller Compressor for Domestic CHP (R1233zd(E))
Using TURBOdesign Volute, Johnson Controls have been able to slash design times from several days so that now the entire design process takes just one day. They have also seen gains in efficiency and a reduction in size. You can find out more about these improvements by downloading the full case study by Dr. Florin Iancu, Compressor Aerodynamics Engineer at Johnson Controls.
About TURBOdesign Volute
TURBOdesign Volute is a design code based on a 2D inverse design approach. It allows for 2D velocity distributions at the inlet and iteratively calculates the shape of the volute outer wall for a specified cross-section.
Find out more about TURBOdesign Volute
TURBOdesign Volute can come up with an optimized volute design in significantly less time compared to a conventional approach. It gives the user the ability to specify diffuser exit angles and define the outlet pipe to be either tangential or radial to the volute exit. Once the design is complete it exports detailed information including casing shape, height and cross-section area in a .csv file. It also spits out a 3D .iges CAD file for either the volute surface or the cross sections.