Welcome to our May update, where you can see what ADT has been up to and read our paper of the month, which looks at pump-as-turbine optimization using 3D Inverse Design.

We recently worked with Johnson Controls to redesign and optimize the volute for some of their YORK range of centrifugal compressors. Johnson Controls are a major global supplier of industrial cooling applications and their YORK centrifugal compressors are high capacity compressors in use in many famous buildings across the world.
Due to manufacturing constraints it was important to keep a compact design and this, along with a need for high aerodynamic efficiency, presented the two main challenges of the project. Dr. Florin Iancu, Compressor Aerodynamics Engineer at Johnson Controls, used TURBOdesign Volute to achieve an increase in efficiency as well as significantly cutting design time. Learn how they did it in his case study.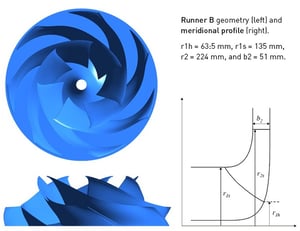 Elsewhere, our May paper of the month is Optimizing a Pump-as-turbine Runner Using a 3D Inverse Design Methodology. The paper looks at understanding the trade-offs between pump efficiency and turbine efficiency, particularly in an era when pumped storage hydroelectricity is becoming more and more important with an increased focus on climate change.
The design of a pump-as-turbine is challenging and so requires a flexible method and needs to enable exploration of the trade-offs involved. The paper's main aim is to show how to achieve a more efficient design of a pump-as-turbine with multiple objectives and multi-point conditions and to create guidelines for use in future designs.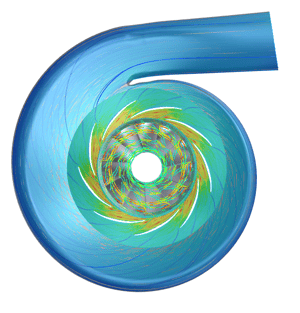 Finally, our engineers redesigned the volute for a major energy supplier. Tasked with replacing a poorly performing existing design, they were able to create a design with significantly improved efficiency compared to the baseline.
For the project they used TURBOdesign Pre to obtain the initial meridional geometry and quickly get a meridional contour, which could be exported to TURBOdesign1 where the fully 3D rotor and nozzle blades were then designed. Read about the full process in the summary of their work.
If you want more like this to drop into your inbox, sign up to receive relevant updates from us below. Letting us know your interests will help us tailor our content so you only receive what's most important to you.