Welcome to our August update, where you can catch up with all the new content releases from the last month. Including our consultancy summary on automative torque converters and a paper of the month which looks at supercritical CO2.

But first we'll be holding a webinar in September looking at Design of a Supercritical CO2 Compressor and Turbine for a 10MW System. Supercritical CO2 cycles have the potential for a wide adoption across energy sources, increasing cycle efficiency by about 5% and allowing for much more compact turbomachinery components compared to traditional Gas Turbines and Rankine cycles. However there are many design challenges associated to smaller, highly loaded turbomachinery and a different working fluid.
In this webinar we will provide an overview of these challenges and provide a turbomachinery development process based on 3D Inverse Design to consistently design high efficiency compressors and turbines for Supercritical CO2.
The webinar will run twice to accomodate different time zones:
Register for the 9am BST (5pm JST) webinar
Register for the 5pm BST (12pm EDT) webinar
Design of an Automotive Torque Converter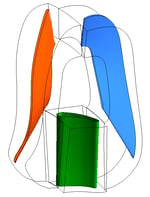 Earlier this month we released our latest consultancy summary, which looked at the Design and Optimization of an Automotive Torque Converter. As torque converters are quite atypical turbomachinery, the summary explains more about them and the unique challenges they present.
Inside you can also find out how to optimize all three components simultaneously. The consultancy also discusses how TURBOdesign1 provided major benefits during the design and optimization process by allowing direct control over the hydrodynamic performance of the components.
Paper of the Month: Supercritical CO2
Our August paper of the month is Design of a Centrifugal Compressor Stage and a Radial-inflow Turbine Stage for a Supercritical CO2 Recompression Brayton Cycle by Using a 3D Inverse Design Method. The paper looks at the development of supercritical CO2 and the challenges it presents.
The paper goes on to discuss how the real gas effect was brought into the Inverse Design method using a lookup table, and how blade loading was used along with 3D CFD simulations to validate the method.
Using TURBOdesign Suite with Ebm-papst
Finally, Ebm-papst used TURBOdesign Suite to develop efficient, compact fan guide vanes. The case study explains the key requirements when designing compact fans, as well as the options for recovering static pressure to gain a higher level of efficiency.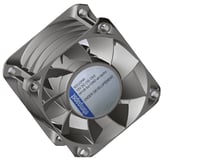 Ebm-papst used TURBOdesign1 for the design and in the case study you can find out why they now "consider it our standard design tool for radial, diagonal and axial fans".
If you want more like this to drop into your inbox, sign up to receive relevant updates from us below. Letting us know your interests will help us tailor our content so you only receive what's most important to you.