We delighted engineers, designers and industry experts at the 12th International Conference on Turbochargers and Turbocharging at The Kia Oval in London. ADT sponsored the 2 day event and were at the event to unveil the latest release of TURBOdesign Suite 6.1. We demonstrated the new improvements and enhancements to the Suite which streamlines and optimises the design process of turbocharger compressor and turbine for multiple operating points.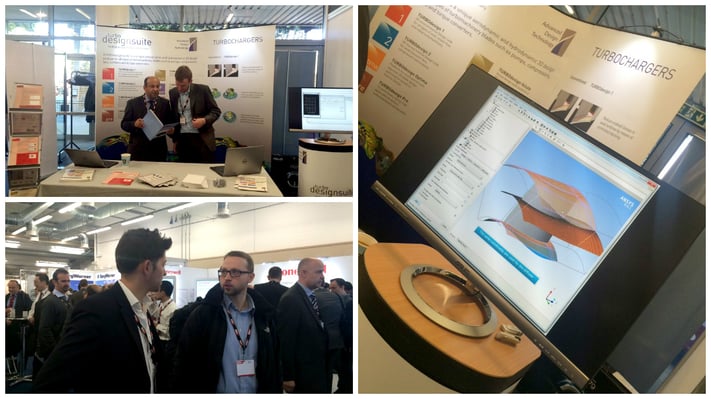 The conference showcased the advances in the turbocharging industry, addressing current and novel aspects of turbomachinery systems design and solutions for engine downsizing and improvements in efficiency. The conference programme discussed the current emissions and environmental trends to reduce CO2 and fuel consumption that are major market drivers in the transport industry. We continued to collaborate with turbochargers OEMs, addressing complex aerodynamic problems such as improving efficiency, reducing mechanical stresses and obtaining a more uniform flow field for better stage performances.
Professor Zangeneh had a paper entitled: "Design of compressor for electrically decoupled turbocharger in downsized gasoline engine by 3D inverse design" he presented to the audience.
Our specialist Richard Hensley was on our stand to demonstrate TURBOdesign Suite. The advanced tools within TURBOdesign Suite continues to enable turbocharger engineers to produce high-quality designs that exceed state of the art. If you would like a one to one demo please contact an ADT consultant.
If you would like to learn more about TURBOdesign Suite 6.1, view our previous webinar where we highlighted some of the key new functionalities enabled by the update as well as showing a live demonstration.