The latest issue of turbonews is now available for download!

Issue 16 of turbonews from Advanced Design Technology is packed full of information on ADT's expansion in 2018 as well as our plans for the year ahead.
2018 was ADT's 20th anniversary, and to celebrate we opened new offices in China and Japan to serve two markets which have become increasingly vital to us. You can find out more about our Asian expansion inside.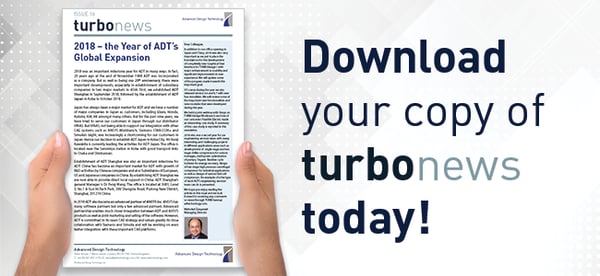 Alongside news on our global expansion, in turbonews you'll be able to: