After the success of our fan workshop in Darmstadt, Germany, we are pleased to run a second workshop in Chicago, USA. The 'Design Optimization of Fans Workshop' will be a 1-Day event for optimizing fan design performance using 3D Inverse Design. The workshop will be held at ADT's office in Chicago, Illinois, the USA on Thursday 18th of October. This unique event will bring together engineers and designers interested in the unique capabilities of 3D Inverse Design technology and its application in the design and optimization of axial, mixed-flow and centrifugal fans.
When: Thursday, October 18th 2018
Where: 18 West 140 Butterfield Road, 1 Lincoln Ctr 15TH Fl, Oakbrook Terrace IL, 60181-4258 USA (west suburban Chicago area)
Cost: $99

Payment methods: Credit Card or Invoice by PO

Book now: Register for the Fans Workshop 2018 now
The Workshop will be a great opportunity to learn about cutting-edge TURBOdesign solutions from ADT specialists, ask questions and gain an in-depth understanding of the latest features in the software to ensure an overall knowledge and achieving improved efficiency and higher performance fan design.
Learn more about the workshop and see the full programme
The morning sessions will start with a summary of 3D Inverse Design, and then focus on the application and benefits of 3D inverse design to the design of axial, mixed-flow, and centrifugal fans.
These sessions will include the inverse design of volutes and will highlight some of the techniques used to control fan losses and to control tip leakage.
The afternoon sessions will focus on optimizing fan performance using TURBOdesign Optima (fan design software) and Star-CCM+ or ANSYS Workbench, wrapping up with live demos of radial, axial and mixed-flow fan designs, and open clinics.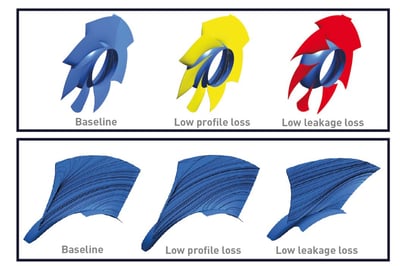 What we'll show you:
Benefits of Inverse Design techniques VS conventional design

3D Inverse Design for the design of axial and centrifugal fans

Optimizing fan performance using TURBOdesign Optima in conjunction with Star-CCM+ or ANSYS Workbench
LIVE demos of axial and centrifugal fan designs
Opportunity to network and share ideas with like-minded engineers and designers
Book now to avoid disappointment! We only have limited seats available for this exclusive 1 day fan design workshop!