The combination of 3D inverse design methods and Design of Experiment / Response Surface based optimization has been shown to be an extremely powerful tool to help designers achieve high-efficiency designs across a wide operating range. Advanced Design Technology has recently developed a new module in the TURBOdesign Suite -
TURBOdesign WB
, to link the
TURBOdesign 1
3D inverse blade design code with the ANSYS CFX solver through ANSYS Workbench.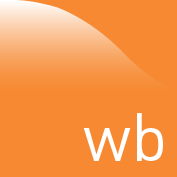 TURBOdesign WB is a module that enables the seamless integration of TURBOdesign1 into the ANSYS Workbench platform.
Main Capabilities
CFD simulation of the geometries generated by TURBOdesign1, using Ansys TurboGrid and CFX, can be performed automatically for any set of TURBOdesign1 input parameters and Workbench parameters created by the user.
Automation of tasks ranging from simple Parametric Studies to Response Surface based or direct Optimization (using ANSYS DesignXplorer).
TURBOdesign WB puts TURBOdesign1 inside Ansys Workbench and enables seamless data integration with Workbench for flow and structural analysis
Automates the task of running CFD on geometries generated by TURBOdesign1
Easy setup of parametric studies using any parameterization possible in TURBOdesign1 Script
If combined with Ansys DesignXplorer allows the user to perform: Direct Optimization; Parameters Correlation; Response Surfaces; Response Surface Optimization; Six Sigma Analysis
Automatic optimization of multi blade row machines at multiple operating points
ADT works with ANSYS as an independent software vendor to provide interoperability and an integrated solution that extends the functionality and efficiency of any simulation process.